600W smart broyeur portable toilet for caravan and boat
Overview
Details ...
Details
Flushing Method
Electric Power-assisted Type
Flushing Flowrate
3/4.5L
Remote Control
Included
Mix. Pit Spacing
185mm
Feature
Concealed Tank,Dual-Flush,Automatic Operation
Installation Type
Floor Mounted
Buffer Cover plate
Yes
Weight
31-40KG
Flushing Button Type
Side-pressing One-part Form
Material
Ceramic
Advanced Function
Remote Control
Model Number
SFT600
Drainage Pattern
P-Trap
Toilet Bowl Shape
Round
Unit Type
piece
Package Size
60cm x 43cm x 53cm (23.62in x 16.93in x 20.87in)
Package Weight
37.0kg (81.57lb.)
We install a strong grind pump motor inside of the ceramic toilet, the grind pump motor can cut the toielt paper, the important is that this kinds of toilet can be installed anywhere you want. Because it doesn't need the big hole for drain, only 32 mm or 40 mm pipe. It pump 5 meters higher and 50 meters length. So if you want to change the old house or you want to install a toilet in the basement / cellar, our item is the best choice.
What Is a Maceator Toilet?
Maceration allow for toilets to be installed in low water pressure areas by using a mechanism to cut up human waste.
Size
Macerating toilet are the same size as normal toilets. The only difference is that install a grind pump inside of the toilet.
What They Do
After flushing, whatever was in the toilet is sent to the grind pump and is cut up into a semi-liquid mixture.
Why They are Important
Used in low water pressure areas and below sewage lines, macerating toilets are able to send waste to the sewage line due to the fact that the waste has been liquidized.
Considerations
Maceating toilets do not use more water than any other normal toilets, and are even more environmentally friendly than some by using less water per flush.
Benefits
They can be installed anywhere, and it is not necessary to cut concrete, break walls or pull up tile when installing.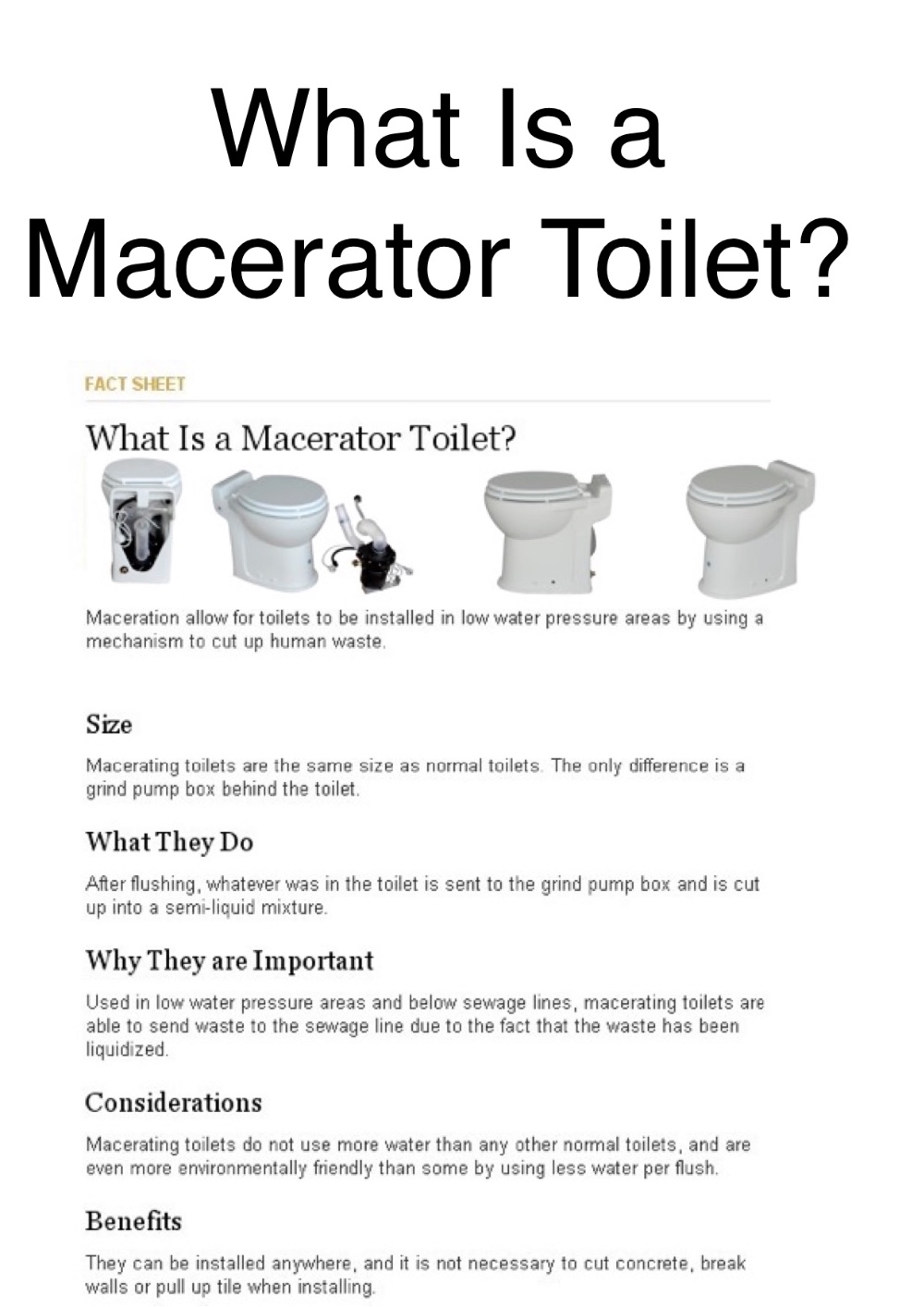 This is the macerator toilet specification.

This is the warehouse.