GAMWATER 7" Inch HD 1000tvl Underwater Fishing Video Camera Kit LED Infrared Lamp Lights Video Fish Finder 15M 20M 30M 50M
Overview
Details ...
Details
Detecting Range
0.6-73 Meter
Language
English
Brand Name
GAMWATER
Power Source
DC 10V-18V
Sonar Frequency
Cable: 200Khz
Power Input
DC 10-18V
Sonar Coverage
90
Monitor
7" TFT LCD color monitor
Camera
1000TVL/Aluminum alloy
Cable
15m/ 20M/30m/ 50m
Angle
165 degree
Video Recording Function
NO
Battery
4500mAH lithium battery pack
Working Time
6-8 hours at full energe
Visible distance ( clear water )
1-3m
Night Vision
12 PCS LED Infrared Lamp Lights
Unit Type
piece
Package Size
24cm x 21cm x 14cm (9.45in x 8.27in x 5.51in)
Package Weight
1.9kg (4.19lb.)
7" Inch 1000tvl Underwater Fishing Video Camera Kit 12 PCS LED  Infrared Lamp Lights Video Fish Finder Lake Under Water fish cam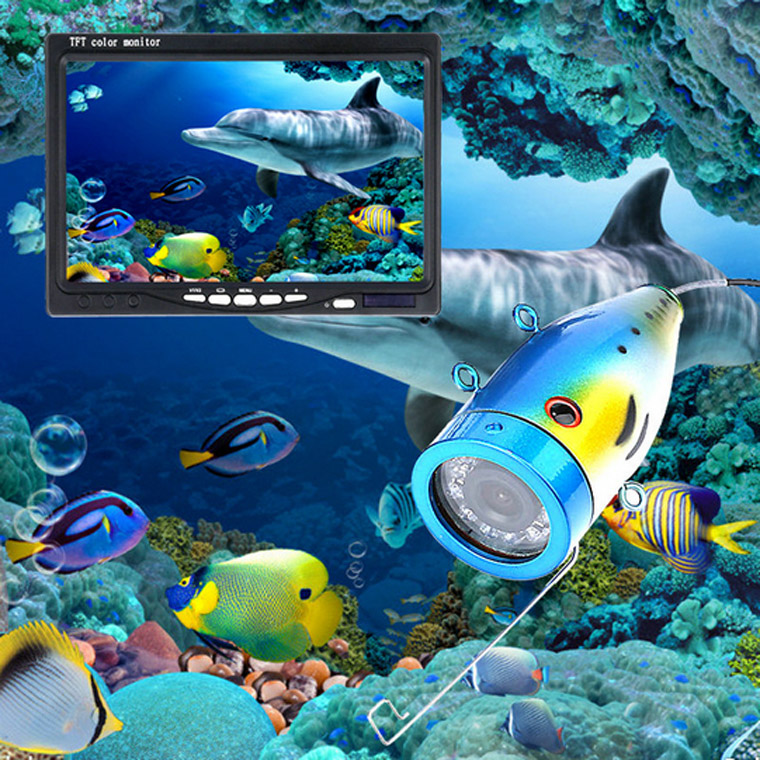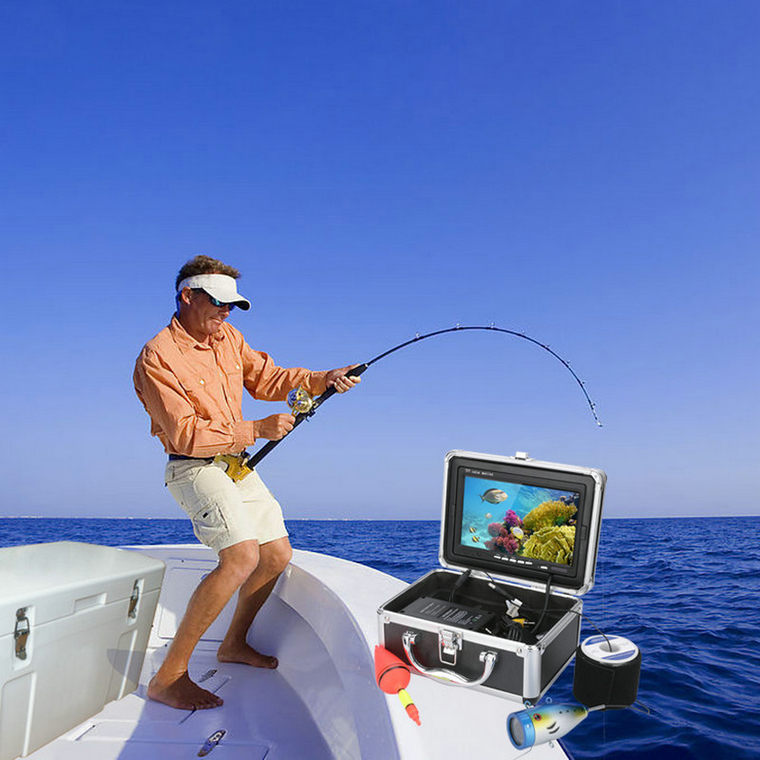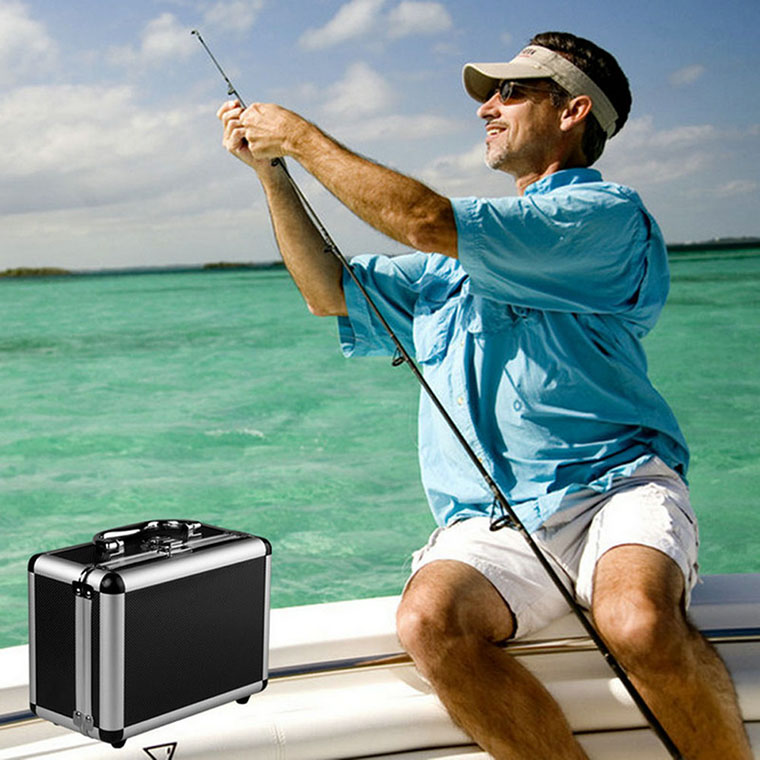 1. This link has 15m/20m/ 30m/ 50m cable set, and each set has white bright LED and infrared lamp for choice, you can make your choice as you like. 
2. This one DO NOT HAVE video recording function.
3.Lights is controllable, there are 4 cables at the camera, one for video, one for power of the camera, and the other one for power of  lights. You can turn on/off/adjust lights by connecting or disconnecting the cable of lights power.
Thank you every friend, and wish you happy shopping!!! ~_~ 
Fishing Camera Description:
This product you are watching now is the latest popular, fashional, good looking and convenient Underwater Video Camera System. It not only has a large and color screen, but also has a height definition camera which has HD 1000 TV lines. What's more, there are 12  high-power  infrared lamp lights for camera light source, and these 12  infrared lamp lights are separated from camera to prevent the water spray coming into the camera.
Application field: monitoring aquaculture, underwater exploration, Ocean/Ice/Lake fishing swimming/diving/snorkeling are all available. 
1.7 inch TFT color monitor with sun-visor for bright environment outside
2. Color CCD and HD 1000 TV lines camera 
3. Waterproof,Aluminum alloy fish model design and durable material on the camera body 
4. Cold-resistant, waterproof and pull-resistant cables 
5. The available camera extension cable length:  15m/20m/ 30m/ 50m 
6. 12  infrared lamp lights for camera light source 
7. The continuous using time of the battery is up to 8 hours 
8. LED Five-gear brightness adjustment
Display Resolution: 960 x 480
Monitor Input Voltage: 12V DC
Image Sensor: CMOS Sensor
Viewing Angle: 92 Degrees
Visible distance ( clear water ): 1 - 3m
Night Vision: 12 PCS IR LEDs
Camera: 1000TVL/Aluminum alloy
Charger: 100V AC-240V AC, DC 12.6V 2000MA
The continued using time of the battery: about 8 hours
Operation Temperature: -20~60 degrees
Storage Temperature: -30~80 degrees
Camera Size:Diameter 38.5*89mm
1 x Aluminum Box (230*130*140mm)
1bag xFishing rod accessories